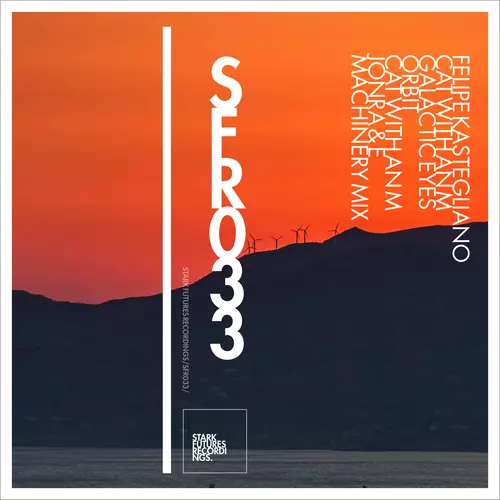 Cat With An M
Available Formats
Tracks
Price
Buy
Download EP (

MP3

)
3 tracks

£

3.27

Download EP (

WAV

)
3 tracks

£

3.27

Download individual tracks
From £1.09
Description
Felipe Kastegliano - Cat With An M
SFR033.
Cat With an M
Felipe Kastegliano
General Sale Sep 19
Felipe has recently relocated to Ibiza, pushing his creativity forward & also launching his own label, Born Fourth.
Support & great feedback from Mr.C "Cat with an M is very nice. Will support. Loving the Jonra & E:Machinery remix too. Will support. Really loving Orbit too. Dope. Will support. I like the 90s feel to Galactic Eyes remix. Will try to play. All round a great EP. Well done.", Lo, Dutchie, dj mau mau, Alex Rae / Music, Broken Neon, Merle, Laurence Reed, Shane Watcha & many more.
Previews & PR.
Hearths. http://tinyurl.com/zlzmc4c
YouTube. http://tinyurl.com/z27oaex
"Felipe Kastegliano...
Sure to have been kidnapped a few thousand years ago by interstellar beings ­ natives of a galaxy resembling the shape and size of our milky way but organized into a hierarchy of clusters a few million light years away, Felipe has travelled back and forth through the space time continuum via infinite wormholes and achieving supersonic speeds allowing him to learn the structure and every fine detail of inter galactic electronic music forms. He has not traveled in a DeLorean, but in a spaceship made from intergalactic fusion components not known to humans. It is clear that Felipe is somewhat part of a super civilisation with human­like bodies conformed of atoms made from stardust like other beings in the universe, carrying an alien brain filled with thousands of years of knowledge on the art... this art being every fine and minuscule detail of electronic music.
Summer beasts for exploitation."